Welcome to the VIONIC GROUP Booth
TAKE SOME TIME TO HOVER AROUND
The VIONIC GROUP Booth is interactive with
various hover points built into the booth! 
Explore the booth by using your mouse to hover over all the different elements in the booth and learn why footwear could be the next best thing to add to your practice!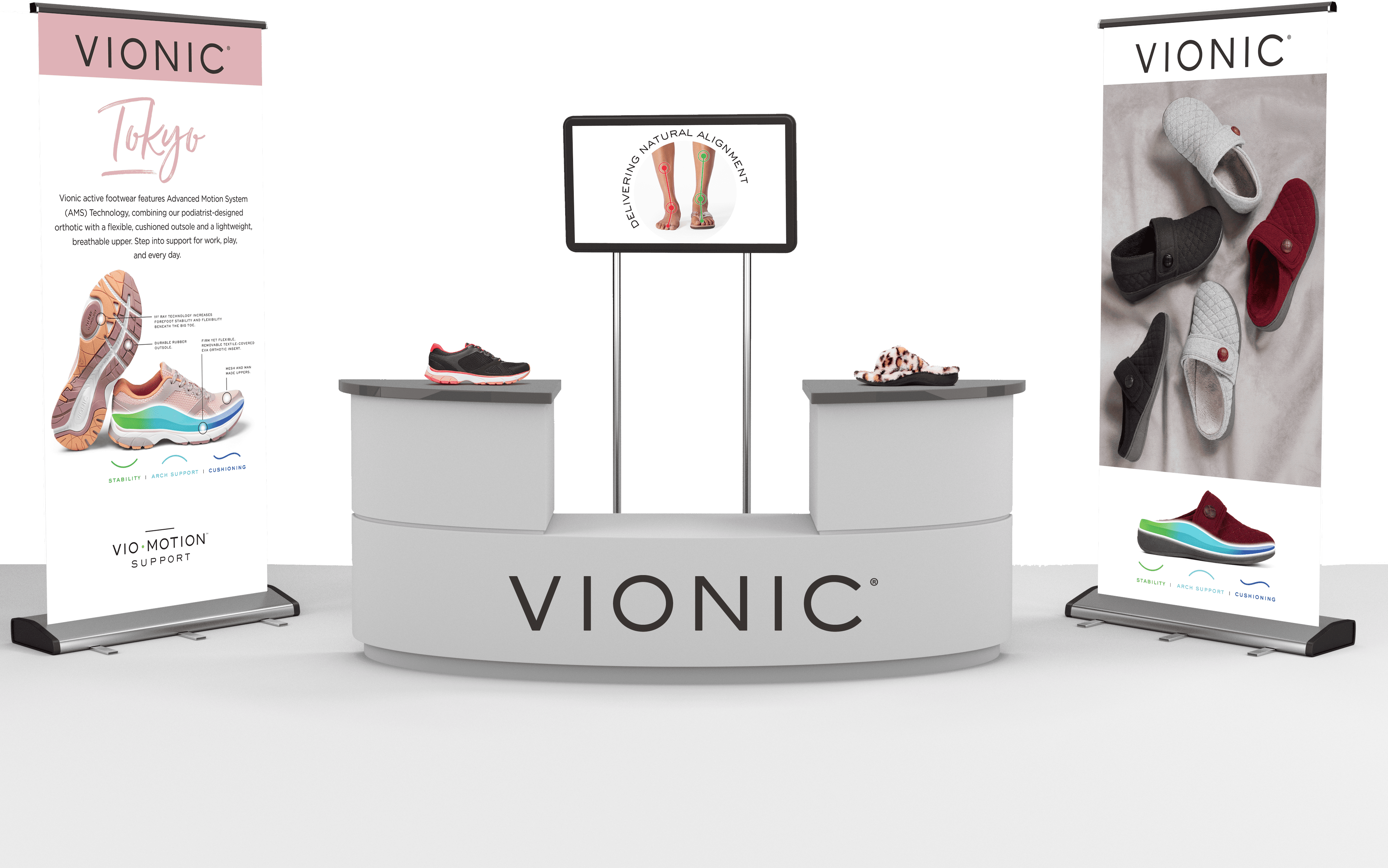 VIO MOTION SUPPORT - Click to learn more
Your Booth Reps
John Benitez
Sales – South Region
Email John at jlbenitez28@gmail.com
Use the chat feature at the bottom of your screen to start a virtual conversation with John now!
VIONIC GROUP RESOURCES, DOWNLOADS, VIDEOS
Sole Story:
Cindy
The Most Supportive Shoes…EVER
Vionic Shoes