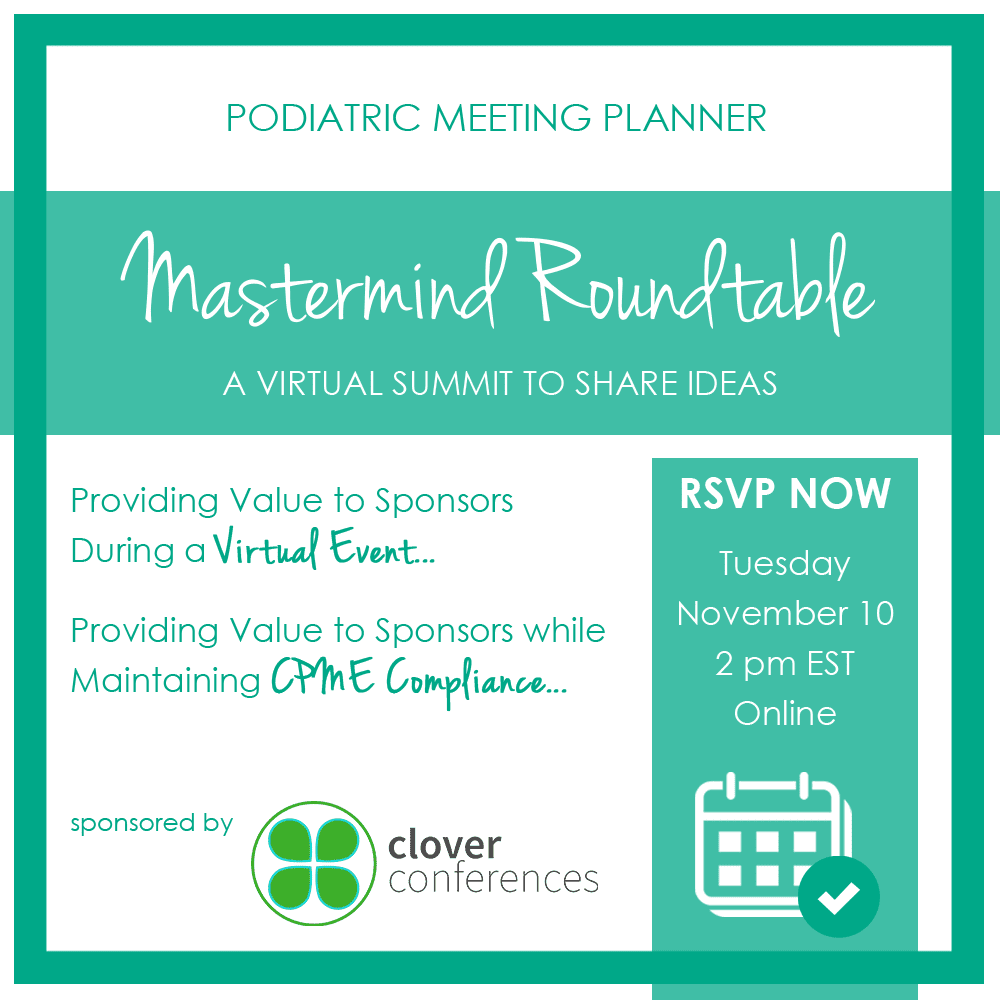 Let's Face It. Making Meetings Great for Both DPMs and Exhibitors/Sponsors is Never Easy!
This event has ended. The presentation content and recorded highlights will be shared with attendees soon. If you would like to be notified about future events similar to this, please email us at BeHeard@PodiatryMeetings.com
We can't wait to brainstorm with you!
Also – everyone is invited! If you play a role in planning podiatric meetings, conferences, or seminars – you are invited. Whether you are an executive director, board member, administrative support staff member, committee member, or meeting chair – we want you to join us!
This event is sponsored by Clover Conferences, LLC.

Clover Conferences, LLC works with organizations and associations to help plan and execute successful conferences and seminars. From researching event space to handling attendee registration and organizing the speakers and agenda, we can handle any task that needs to be done. Simplify your conference planning with support from Clover.
Clover prides itself on being meticulous, efficient and organized. We give you more time to focus on the big picture by taking care of the little details.
To learn more about how we can help your organization create or attend a highly successful event, visit the

Clover Conferences Website.