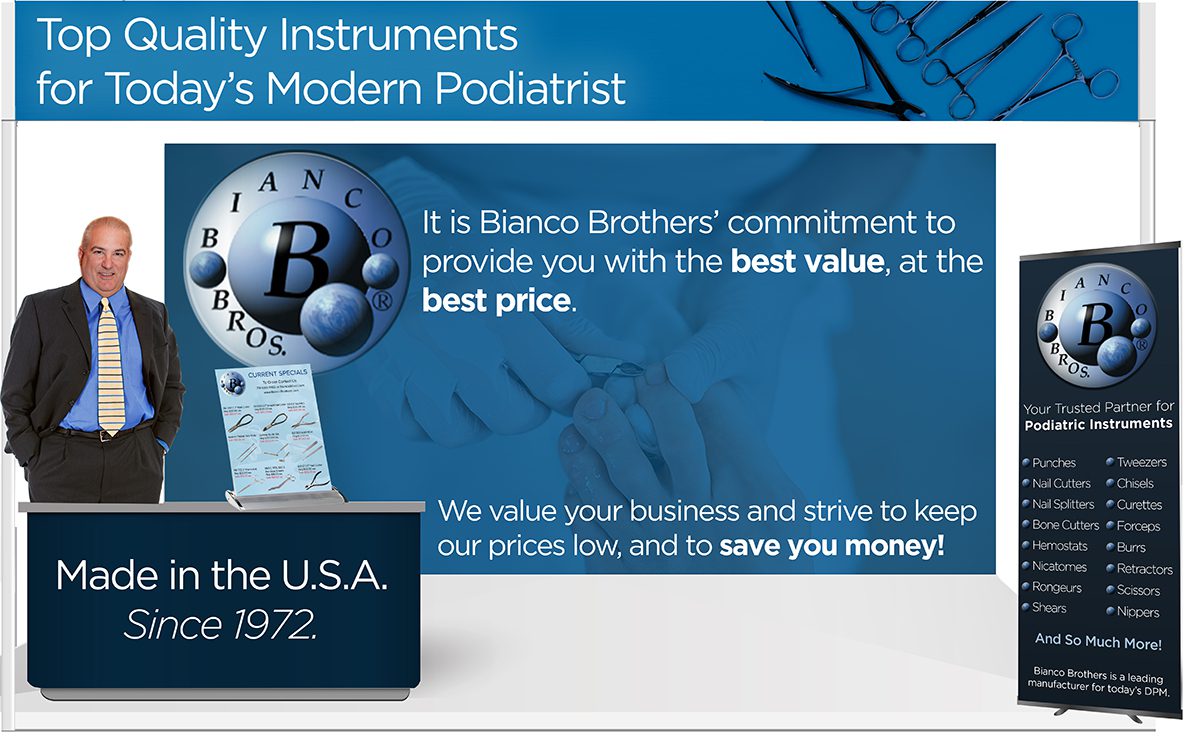 Bianco Brothers Instruments
Bianco Brothers is a leading manufacturer of surgical instruments for today's podiatric physician.
Striving to Save you Money
It is our goal to provide you top-quality products at a cost-effective price!  Be sure to check out our Show Special below and save even more on some of our most popular items!
SEE ALL NCURRENT SPECIALS - DOWNLOAD FLYER
Meet Vincent Bianco
I'm Vincent Bianco.  Bianco Brothers Instruments started in 1972 as a small sharpening service in Brooklyn, N.Y. by my father, John Bianco.  He introduced my brothers and me to the business in 1982.
I can't wait to learn about your practice and your instrument needs!  You can contact me with the form found on this webpage, or you can email me directly at BiancoB@aol.com.
All Bianco Brothers Instruments are Proudly Made in the USA
For the first ten years in business, the Bianco Brothers focused on importing instruments for the beauty industry. In 1992 they started manufacturing these instruments in the U.S.A. due to the lack of quality in the imported goods.
Your Trusted Partner for Podiatric Instruments
Punches
Nail Cutters
Nail Splitters
Bone Cutters
Hemostat
Nicatomes
Rongeurs
Shears
Tweezers
Chisels
Curettes
Forceps
Burs
Retractors
Scissors
Nippers
Visit Our Official Website