Welcome to the SureFit Virtual Booth
SureFit is your one-stop-shop for lower extremity solutions, document management, and practice support.
SureFit provides a total care solution that allows DPMs to streamline their practices. Through a comprehensive lower extremity portfolio, quick online ordering, services that improve practice efficiency, and a knowledgeable service team, SureFit helps DPMs achieve maximum results in optimal patient care.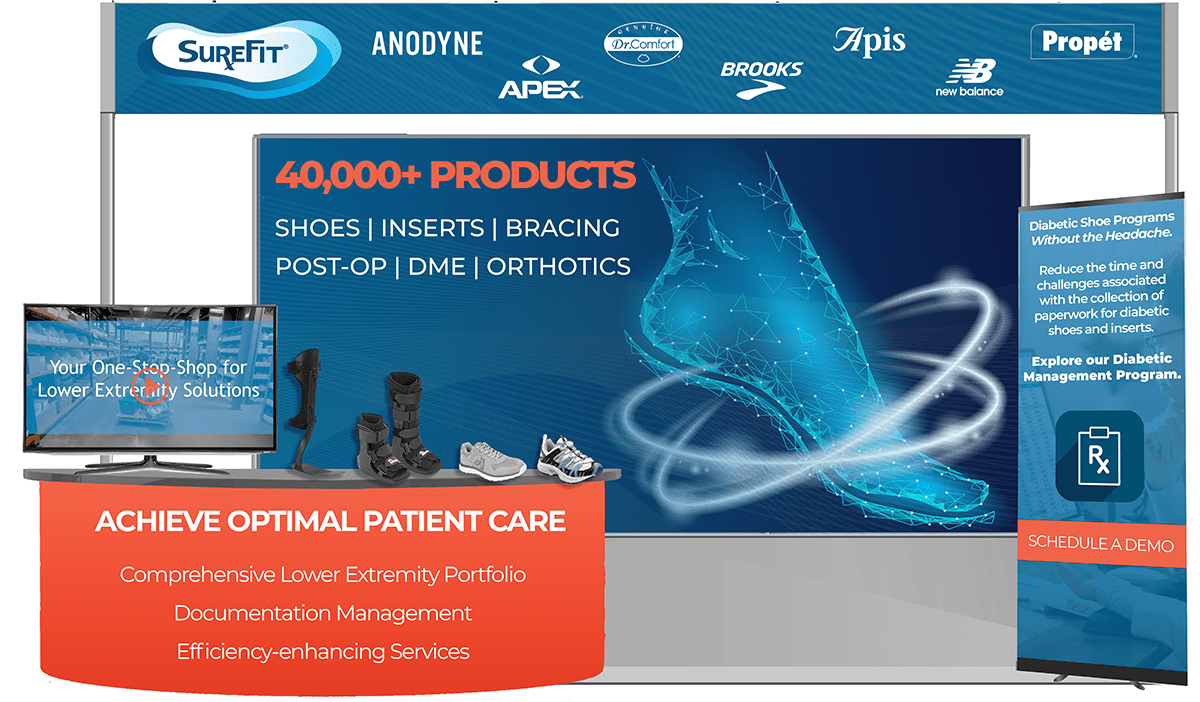 About SureFit | Optimal Lower Extremity Solutions for Patient Care
Click to Download our Product Catalog
Shop Trulife Matrix Max AFO
Shop our Dr. Comfort Shoe Selection
Shop our Anodyne Shoe Selection
Learn About Our Medicare Document Program
CLICK FOR OUR ANODYNE SHOE SELECTION
CLICK FOR OUR APEX SHOE SELECTION
CLICK FOR DR. COMFORT SHOE SELECTION
CLICK FOR APIS SHOE SELECTION
CLICK FOR NEW BALANCE SHOE SELECTION
CLICK FOR PROPET SHOE SELECTION
CLICK FOR BROOKS SHOE SELECTION
Visit Us at These
Upcoming Conferences
The National




APMA Scientific Meeting


July 13-16
Nashville, TN