Welcome to the PowerStep Virtual Booth
The defining feature of any PowerStep orthotic is the unique arch shape. Offering reliable support paired with superior comfort, the PowerStep arch was designed by a podiatrist to create an affordable solution for people suffering from plantar fasciitis, overpronation, and other painful foot conditions.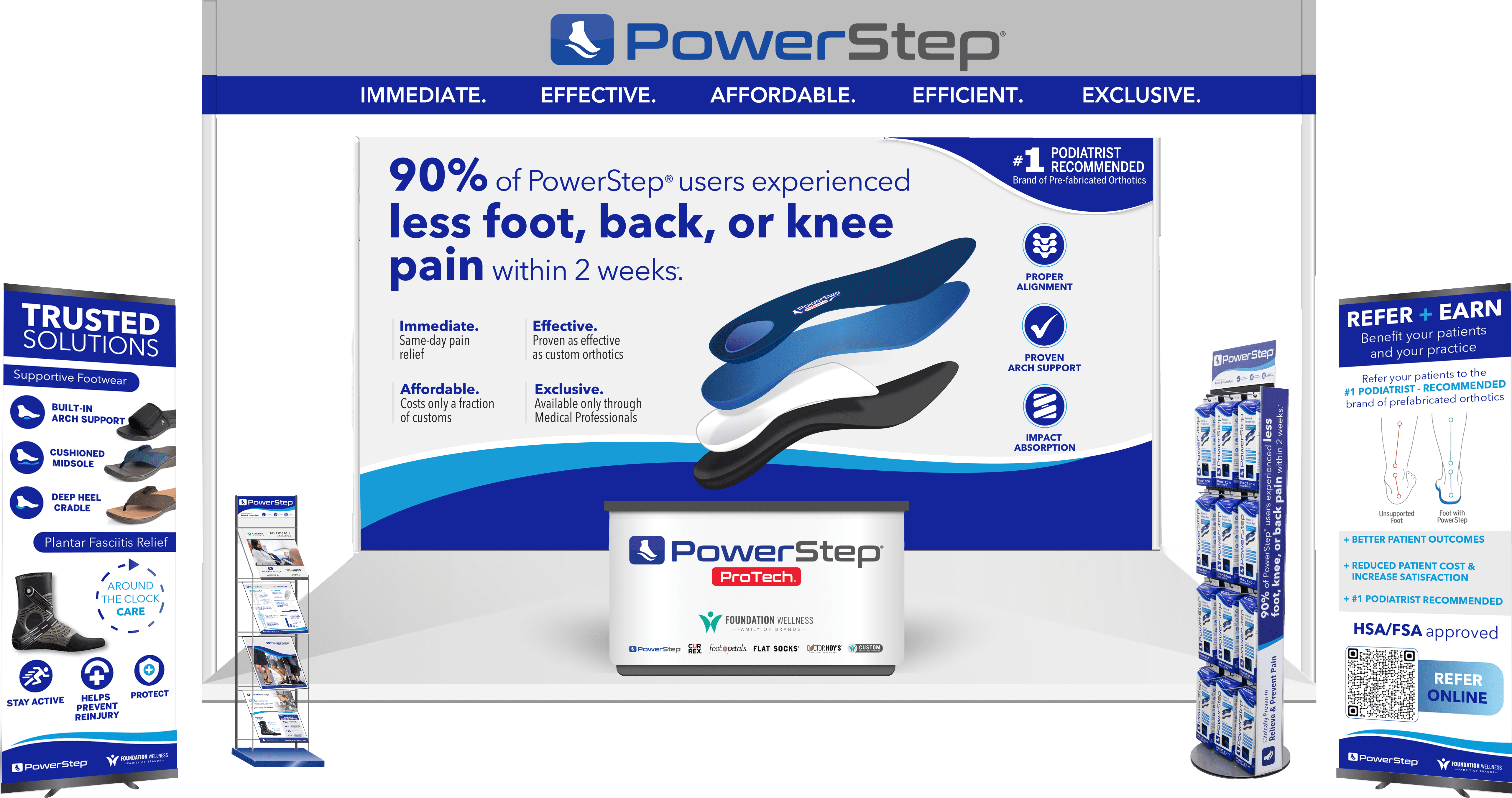 PowerStep ArchWear Orthotic Footwear
NEW! Dynamic Ankle Support Sock
Why Offer ProTech Orthotics to Your Patients?
Medical Catalog - Download
The Difference is the Material
Take Advantage of Our
Special Offer/Promotion
Call 888-237-3668 and use
promo code PMGD7 to save 10% on your next order.
POWERSTEP VIDEO RESOURCES
ProTech Orthotics with Dr. Nick
ProTech Orthotics for Providers
Biomechanics: Is a custom orthotic always necessary?
Presented by Dr. Alan Bass
POWERSTEP FEATURED PRODUCTS
CLICK ON ANY PRODUCT TO LEARN MORE AT THE OFFICIAL POWERSTEP WEBSITE