Welcome to the PediFix Booth
Explore the booth by using your mouse to hover over all the different elements in the booth and learn why these lower extremity OTC devices could be the next best thing to add to your practice!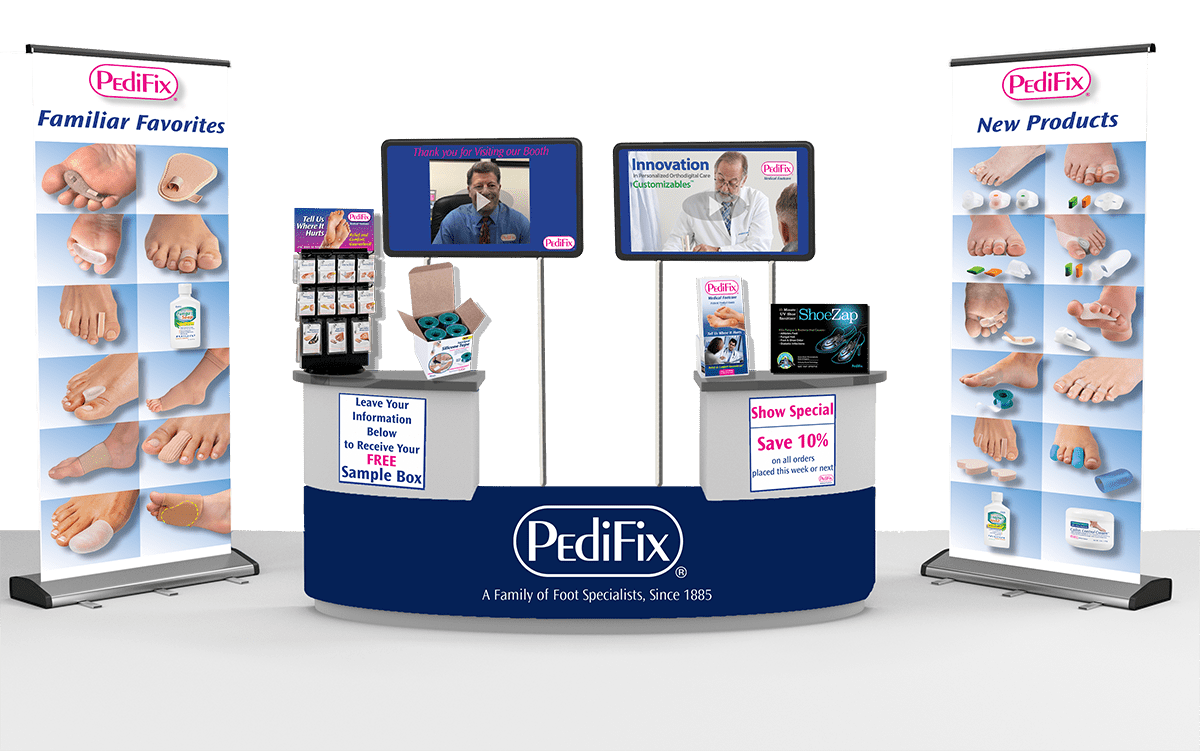 CLICK TO SEE FAMILIAR FAVORITES
CLICK TO LEARN MORE ABOUT OFFICE DISPLAYS
CLICK TO LEARN MORE ABOUT OUR SILICONE TAPE
CLICK FOR PATIENT BROCHURES
CLICK TO LEARN MORE ABOUT SHOE ZAP
CLICK FOR A WELCOME MESSAGE FROM CHRIS CASE
CLICK TO SEE A VIDEO ABOUT OUR CUSTOMIZABLES
Your Booth Reps
Chris Case

Christopher Case leads PediFix Marketing and New Product Development groups. He is one of three great grandsons of company founder Heinrich Berkemann on the firm's management team. Familiar to many, he has represented PediFix at hundreds of conferences since 1978.
Email Chris: Christopher.Case@pedifix.com
Milk Moravak

Milt Moravek is the firm's National Sales Director, responsible for customer relationships with healthcare professionals, independent retailers and distributors serving and supplying both. He's represented PediFix since 2008, capping a distinguished career in the medical industry.
Email Milt: Milt.Moravek@pedifix.com
PEDIFIX FEATURED PRODUCTS