TRAVEL TIPS: Nashville, TN
MEET
Music City USA!  With all the dancing feet in this city… the podiatry biz must be hoppin'!
EAT
One of Sarah's & Ann's favorite things to do when they travel to a podiatry meeting is finding new and interesting places to eat! Sarah is always on the lookout for oysters and the rarest steak she can find…. while Ann's taste buds are constantly seeking out the best Mexican restaurant in the area. Since Ann and Sarah have visited Nashville several times, it's difficult to choose only a few great places… so be sure to treat your tastebuds with the choices below!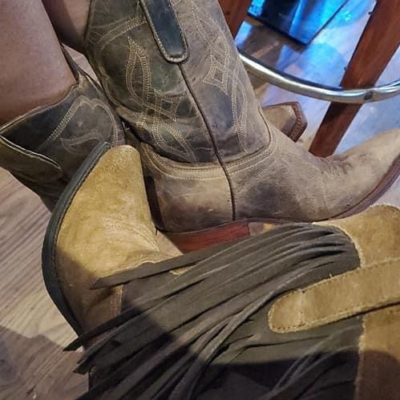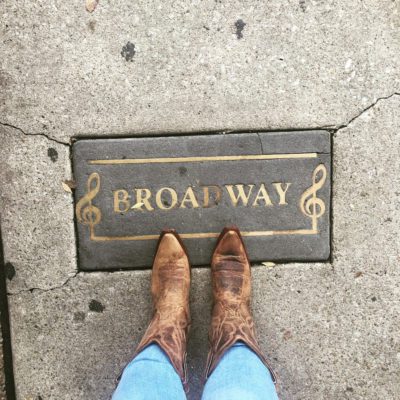 I'm not even a huge BBQ fan, but oh my goodness this place is great!  Plus, if you love blues music and want to step away from the traditional country line-up that you're going to see up and down Broadway, this is a great place to stop.  I definitely recommend the BB's Pork Tater Tots. My mouth is watering just thinking about them.  Plus, there's enough to feed you without even having a "real" meal!  But, all of their BBQ sauces are amazing too… so give yourself enough meat to try them all out!
Midtown seems to have more choices of sit-down places to dine – one of my faves is The Row.  I usually go for the Southern Grits and Shrimp.  There are a lot of places in Nashville that do andouille… and this place hits the mark! Plus, you really feel like you're in the south anytime you order some good 'ole grits!
I'm a HUGE breakfast eater!!  This place has all your morning favorites.  But the reason I really love it is the music.  The restaurant is themed from the famous Sun Records in Memphis, TN and features artists who have recorded there.  So if you love breakfast and golden oldies (i.e. Elvis, Roy Orbison, Johnny Cash), this is your spot!
Every time we go to Nashville, we intend on eating at The Stillery downtown but we never get to! Definitely put this on your list and let us know if you get a chance to eat there.  It's always PACKED, so even though we can't say for sure, we're thinking it must be good!
UPDATE: We finally got to eat here while we were in Nashville to host the virtual PodiatryExpo! As expected, it was awesome. We had mason jar craft cocktails and amazing pizza – Sarah had a hot chicken pizza and Ann had a Brussel sprouts pizza!
If you have a bit of extra time and a car, drive out to the Loveless Café. Famous for their biscuits, Ann's a sucker for their fried green tomatoes. The wait can get a bit long so try to eat during off peak hours. The restaurant got it's start as a roadside motel and now they've filled the extra room with a few shops so there is plenty to keep you occupied while you wait.
PLAY
It's Music City!  Who doesn't like music?  Well… you might not like country music, but Nashville has so much more to offer than country; you just have to know where to find it!
The Honky Tonks
Everyone always wants to know about Broadway and the Honky Tonks. Here's why we love it – pretty much every bar on Broadway is free to get in to so you can walk into each bar, stay for a beer, listen to the band play a bit, and move on to the next place. Rinse and repeat.  Most places have multiple levels (often a fun rooftop bar!) with different bands playing on each floor. Do some exploring until you find the perfect spot for you!
Tootsies is probably one of the most famous spots on Broadway, but Ann's favorite is The Stage (watch the movie Country Strong before you go; and bonus points if you can name all the artists on the mural inside), while Sarah's favorite is Nudie's. (where else are you going to see one of Johnny Cash's convertibles hanging from the wall?!).  We also have great things to say about Tequila Cowboy and Legends Corner!
Attractions
If you have time to sightsee during the day, head to the Ryman Auditorium (the original Opry) and the Country Music Hall of Fame. You will find yourself feeling extremely nostalgic – in a good way.  Check out the schedule of rotating exhibits at the Hall of Fame to see if there is something super awesome while you're there.
Also, don't forget that Nashville is home to an exact replica of the Parthenon!  Mixed in with country music and some southern roots… we will never understand it, but we like it!  You may never get to Greece to check it out, so take advantage of it in Tennessee! There is also a true-to-size recreation of the statue of Athena.  The size will amaze you!
Wanna Get a Little Bit Out of Town?
After hitting up Loveless Cafe, drive on down the road a bit more to a quaint little town called Franklin. Head to the Main Street area and do a little walking around, shopping and sipping. If you have time, drive around the town and check out all the amazing antique shops, homes, farms, and more. We've heard that all the rich musicians live in Franklin and judging by the homes, we'd say that's pretty accurate. (they're real nice.)
ONE FINAL TIP
If you really want to get into the spirit of Nashville and its essence, watch some of the following movies to get you int the spirit!  They're not ALL based in Nashville, but they will put you in the right frame of mind for all there is to offer!
Walk the Line

Country Strong

Pure Country

Crazy Heart

Coal Miner's Daughter

Urban Cowboy