A DPM Resource to Help Achieve Maximum Meeting Success
We are extremely excited to launch our newest tool for DPMs to maximize success at their continuing education meetings and events!
Let's face it – when you go to a meeting you are taking time away from your practice… your family… your friends… it's a serious time committment; so no more just going through the motions!
Your Meeting Workbook will serve as a guide to keep you on track,forcing you to set meeting goals, challenging you to step out of your comfort zone and interact with your peers and faculty members, as well as finding new ways to enhance your practice and/or patient care by learning about new products and services in the exhibit hall.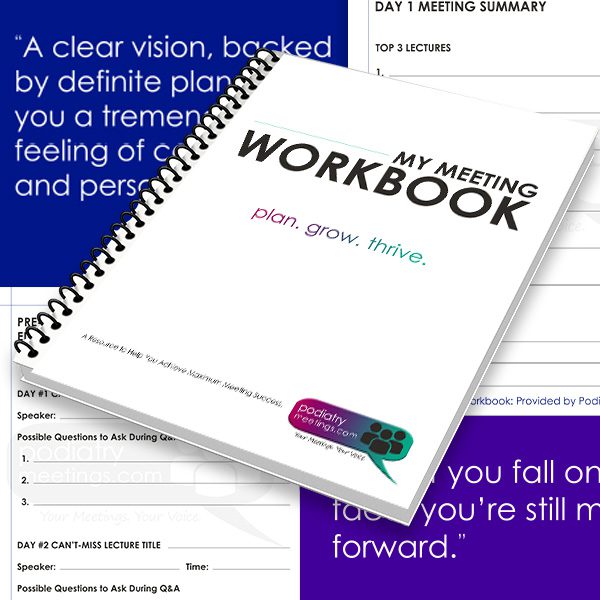 Use the form below to let us know if you would to receive this FREE WORKBOOK at your next meeting.