Welcome to McClain Laboratories Virtual Booth
Almost every element you see in McClain Laboratories booth is interactive!
Take some time to click around and learn more about this professional podiatric pathology lab…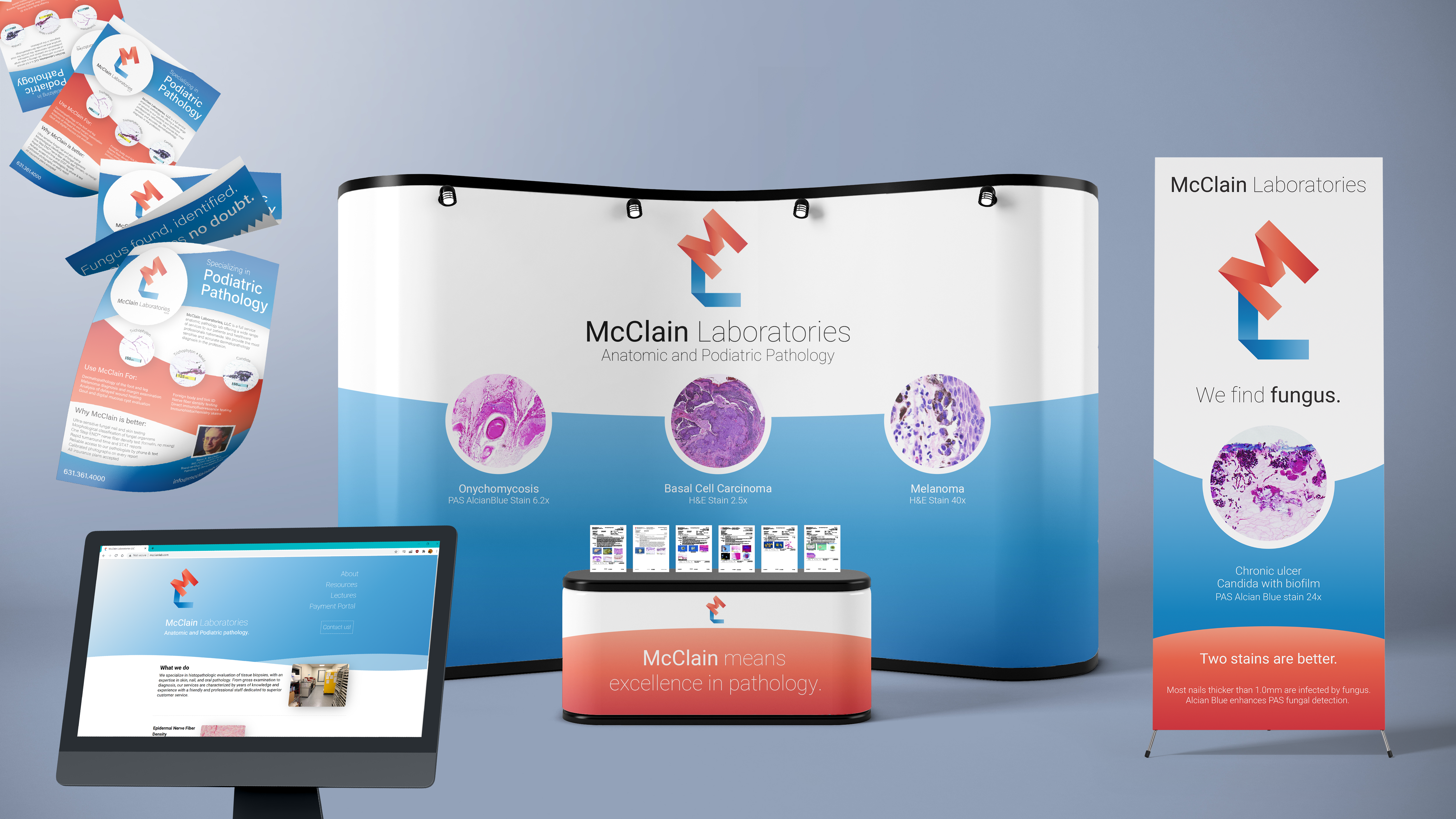 CLICK TO DOWNLOAD PODIATRIC PATHOLOGY FLYER
CLICK TO VISIT www.MCCLAINLAB.com
CLICK TO VIEW REPORT: Malignant Melanoma in SItu
CLICK TO VIEW REPORT: Small Fiber Neuropathy
CLICK TO VIEW REPORT: Probable Early Evolving Melanoma In Situ
CLICK TO VIEW REPORT: Nailbed Onychomycosis
CLICK TO VIEW REPORT: Hammertoe
CLICK TO VIEW REPORT: Compound Melanocytic Nevus
Two stains are better. Most nails thicker than 1.0mm have fungus. Alcian Blue enhances PAS fungal detection.
Upcoming Webinars &
Lectures with Dr. McClain
About Dr. McClain
(hover over image below to learn more about Dr. McClain)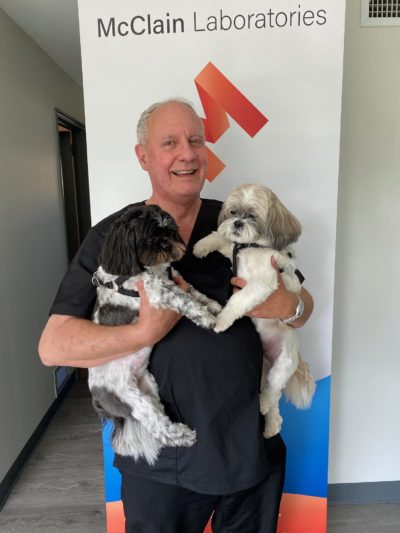 Take a Tour of McClain Lab
McClain Laboratories Video Lectures
Onychomycosis – Scientific Diagnosis and Treatment
Delayed Healing in Normal and Diabetic Skin
What are you Treating in a
Foot Ulcer?
Pathology of Common
Foot Diseases
Pathology & Treatment of
Polymicrobial Infection
Infectious Etiologies in
Chronic Foot Ulcer