Welcome to the Redi-Thotics Booth
Almost every element you see in the Redi-Thotics booth is interactive!
Take some time to click around and learn more about why they are trusted among DPMs to carry the highest quality OTC orthotics for your patients…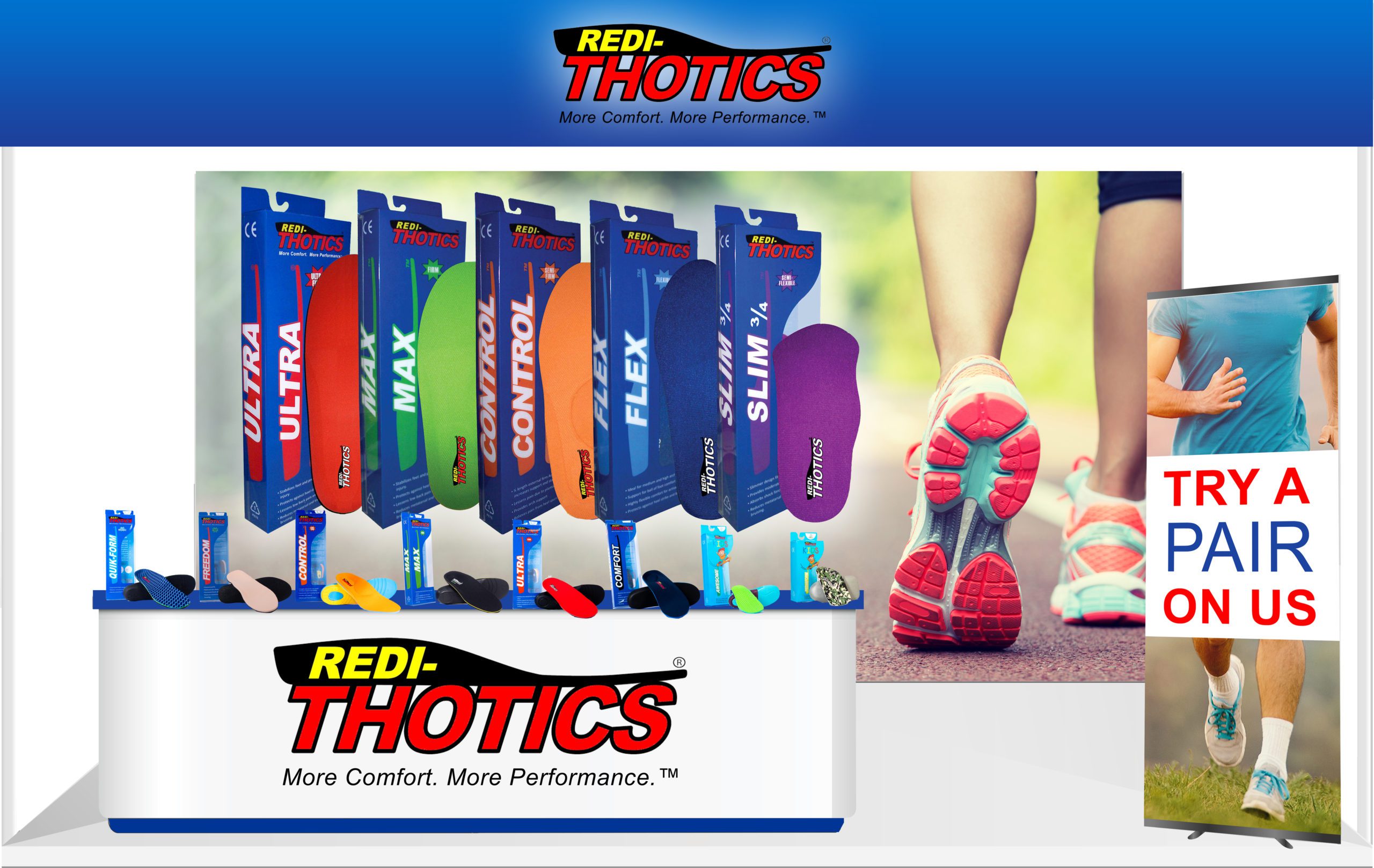 Redi-Thotics are designed to maximize your performance and increase comfort. Each unique Redi-Thotic offers relief to foot ailments relieving pain and discomfort.
Click to View the Redi-Thotics Product Catalog
Podiatrists try any pair on us... or get a sample ring with all 10 orthotics.
Click to Visit The Redi-Thotics Website
QUIK-FORM
"Breathes," cools foot, anti-microbial, anti-bacterial
All-day comfort
Moldable, arch control and support
FREEEDOM
Shock absorption, comfort
Moderate control and support
All-day comfort
CONTROL
"Breathes," cools foot, anti-microbial, anti-bacterial
Redistributes shock forces
Posts rear foot, superior control
Relieves heel spur pain
MAX
"Breathes," cools foot, anti-microbial, anti-bacterial
All-day comfort
Superior motion control, high arch, prevents over-pronation
Support and shock absorption
ULTRA
"Breathes," cools foot, anti-microbial, anti-bacterial
Redistributes shock forces
Rigid, thin, arch control and support
COMFORT
Shock absorption, comfort
Moderate control and support
All-day comfort
AWESOME
"Breathes," cools foot
All-day comfort
Superior motion control, keeps rear foot in place
Support and shock absorption
REDI-THOTICS KIDS
Visit Redi-Thotics at
These Upcoming Events