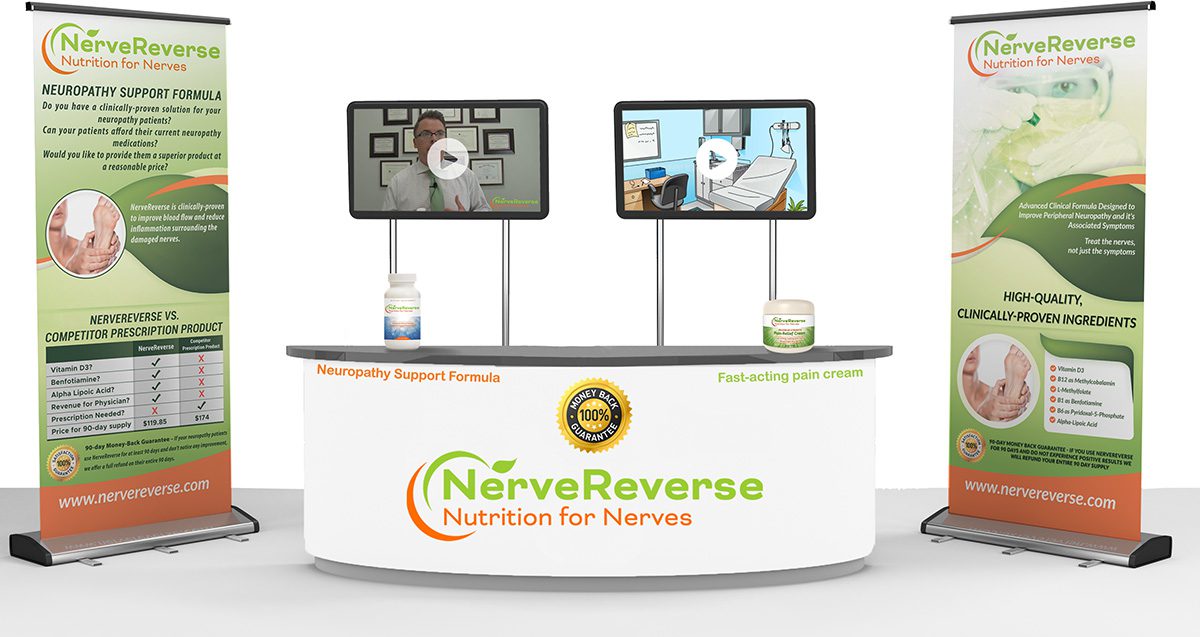 NerveReverse has 3 more ingredients, works fast, is less expensive, doesn't require a prescription, and can be sold in your office.
Does Metanx offer this?
Money-back Guarantee
If your patients use NerveReverse for 90 days and don't experience any improvement in their neuropathy, we will refund their entire 90 days of purchases.
If it doesn't work, you and your patients don't pay!
Neuropathy Support Formula
This all-natural supplement includes 6 clinically-proven ingredients to improve nerve health.
Now your patients can get relief without side effects.
Fast Acting Pain Cream
This fast-acting pain relief cream contains 4% menthol along with other clinically-proven ingredients.
Fast, effective relief without side effects.
Works best when used in conjunction with the Neuropathy Support Formula.
NerveReverse was designed using hundreds of peer-reviewed clinical studies.
70% of patients notice an improvement in their neuropathy within the first 90 days.
52% of patients are still seeing benefits from the product one year after starting.
Click to Watch: Peripheral Neuropathy Solution
Click to Watch - Neuropathy Treatment Options