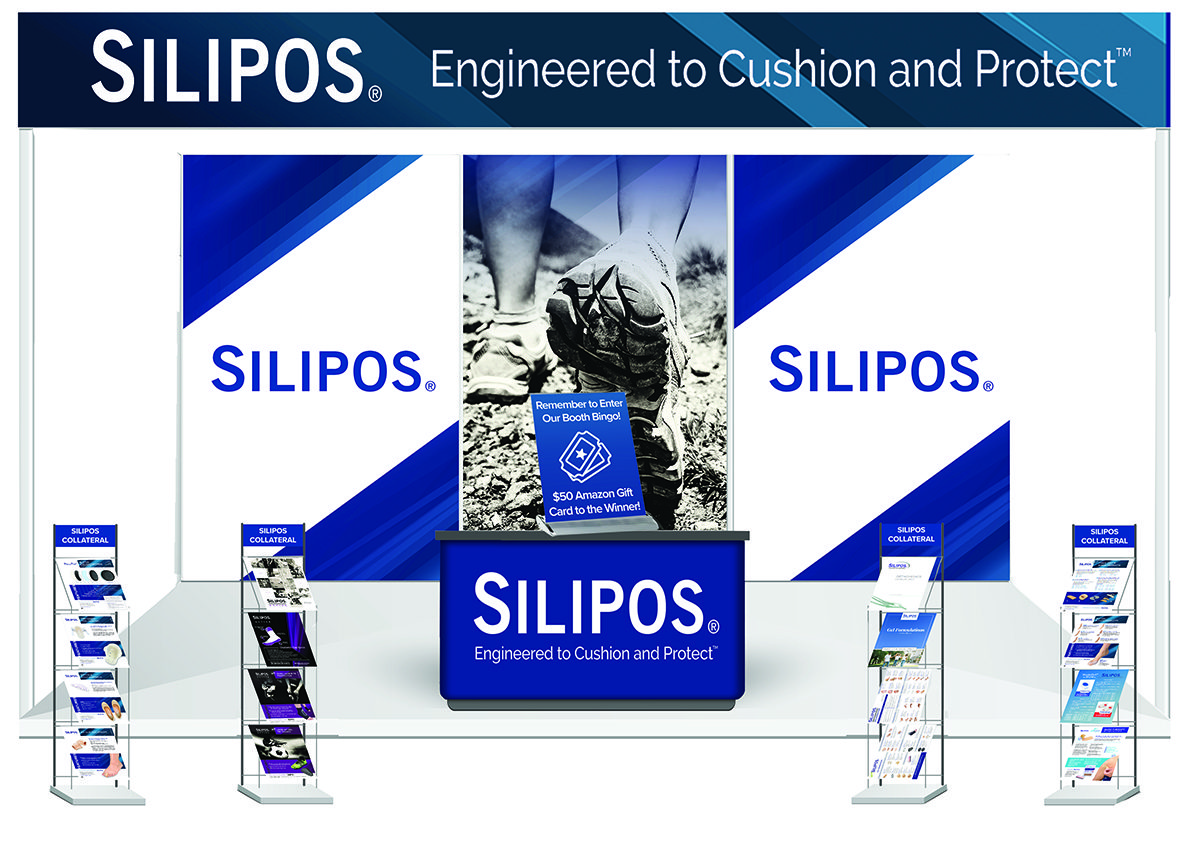 SILIPOS
Founded in 1989, Silipos is the global leader in gel technology across a wide range of industries including orthopedics, prosthetics, and skin care.
At Silipos, we empower your patients' steps with healthy movement from the knees, down to the toes, cushioning the body where your patients need it most.
Click to Visit the Official SILIPOS Website
Silipos is a leader in innovative gel manufacturing with unmatched product quality and healing properties. Silipos is committed to continually improving peoples' lives with new and innovative gel solutions.
BINGO PRIZE
Don't forget to scroll to the bottom of this page and enter yourself to win our Bingo Prize - a $50 Amazon Gift Card!
Diabetic Gel Sock - Click for PDF
Blister Prevention Pads - Click for PDF
Prevederm Heel Cusion - Click for PDF
Foam, Felt & Suede Products - Click for PDF
Self-Adhesive Gel Scar Strips - Click for PDF
Invisible Arch Supports - Click for PDF
All Gel Bunion Products - Click for PDF
Oval Lace Bite Protector - Click for PDF
Lace-Up Gel Metguard - Click for PDF
WonderZorb - Click for PDF
No-Slip Toe Space - Click for PDF
Orthopedic Catalog - Click for PDF
Gel Formulations Booklet - Click for PDF
Active Products Catalog - Click for PDF
Ortho Quick Reference Guide 1 - Click for PDF
Ortho Quick Reference Guide 2 - Click for PDF