Welcome to the Web Power Advantage Booth
TAKE SOME TIME TO HOVER AROUND
The Web Power Advantage Booth is interactive with
various hover points built into the booth! 
Explore the booth by using your mouse to hover over all the different elements in the booth and learn why their marketing services could be the next best thing to add to your practice!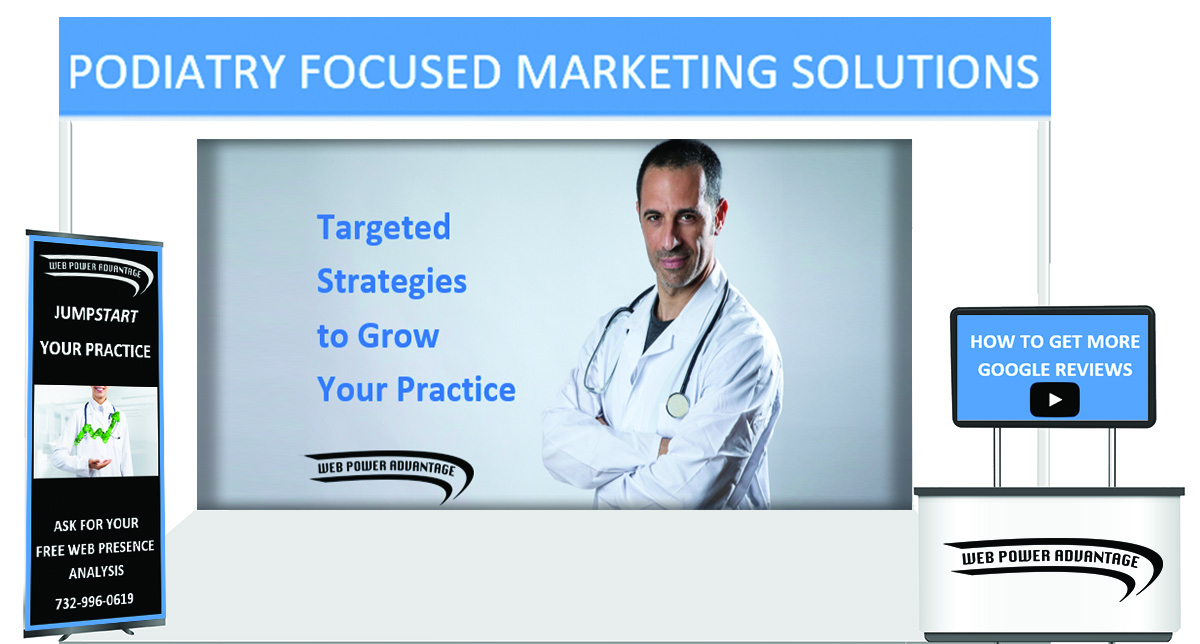 Web Marketing Services
Website Development
Directory Listings (SEO)
Reputation Management
Google & Facebook Ads
Blogging
Social Media Posts
Custom Video Production
Live Chat
Why Choose Web Power Advantage?
Podiatry focused for over 12 years
You deal with the Owner, no sales reps
Custom Marketing Packages
Competitive Pricing
Immediate Support
CONFERENCE SPECIAL OFFER: $200 CREDIT
Schedule a 10 Minute Consult Now With The Owner via Chat or Text
(732-996-0619)
CLICK TO VISIT OUR WEBSITE
SAM Show Special(s)
Your Booth Rep
Gary Ignotofsky, MS – President

Gary Ignotofsky is the President and Founder of Web Power Advantage. Gary has helped hundreds of Podiatrists grow their practice through proven web marketing solutions that are customized for each client. In addition, he has also helped many Podiatry companies and Podiatric Organizations grow their businesses to the betterment of Podiatrists nationwide.
Use the chat feature at the bottom of your screen to start a virtual conversation with Gary now!