Welcome to the Bianco Brothers Exhibitor Booth
Almost every element you see in the Bianco Brothers booth is interactive!
Take some time to click around and learn more about these top-quality instruments and why Bianco Brothers has become one of the most trusted names in podiatry…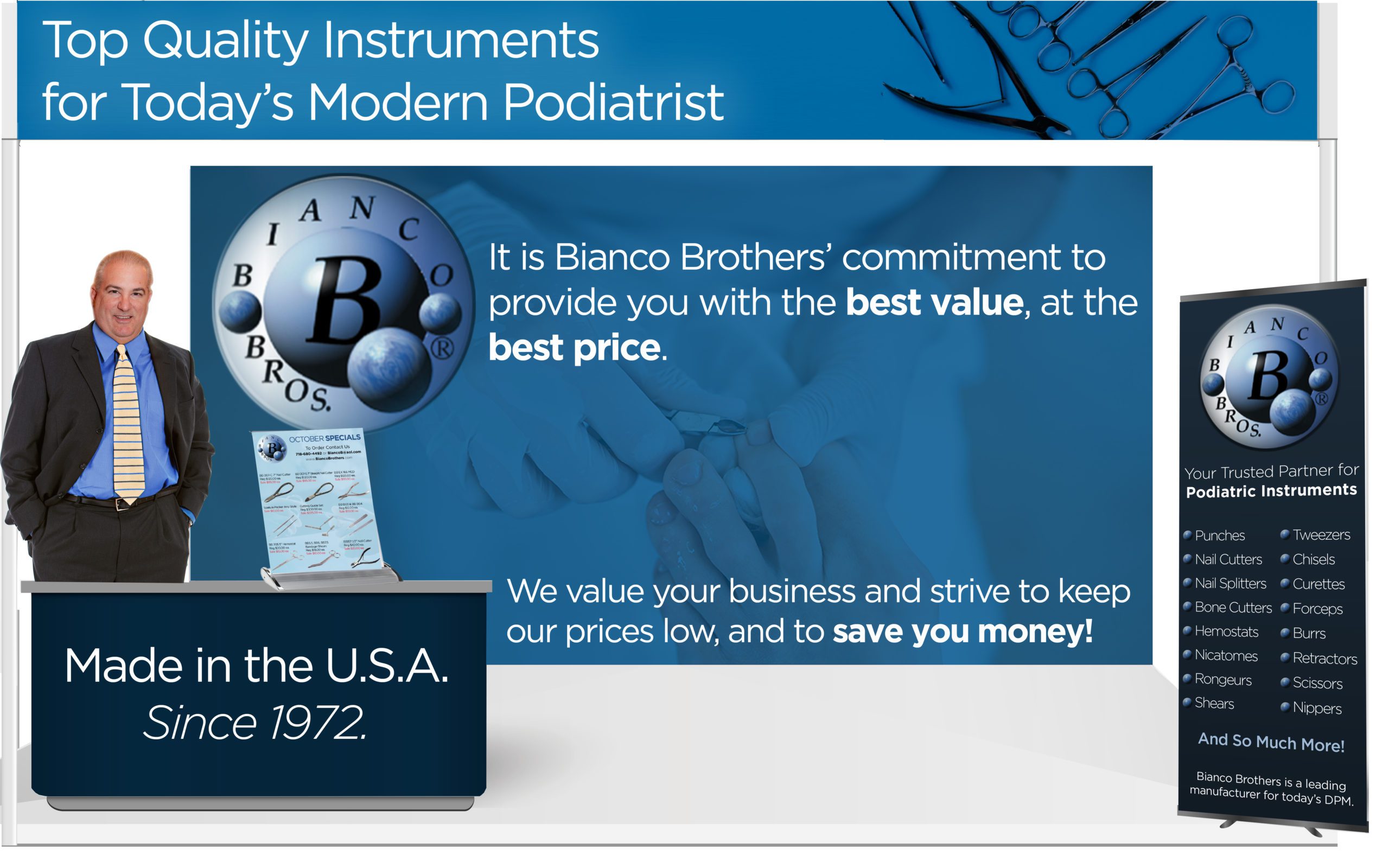 Click to Learn More and to See Monthly DPM Specials
CLICK FOR MONTHLY DPM SPECIALS
SEE ALL OCTOBER SPECIALS - DOWNLOAD FLYER
Meet Vincent Bianco
I'm Vincent Bianco.  Bianco Brothers Instruments started in 1972 as a small sharpening service in Brooklyn, N.Y. by my father, John Bianco.  He introduced my brothers and me to the business in 1982.
I can't wait to learn about your practice and your instrument needs!  You can contact me with the form found on this webpage, or you can email me directly at BiancoB@aol.com.
All Bianco Brothers Instruments are Proudly Made in the USA
For the first ten years in business, the Bianco Brothers focused on importing instruments for the beauty industry. In 1992 they started manufacturing these instruments in the U.S.A. due to the lack of quality in the imported goods.
Click to See Complete List of Instruments for DPMs
Visit Bianco Brothers at
These Upcoming Events