Your Virtual Exhibit Hall…
powered by PodiatryMeetings.com
Do you like stories? Open the toggle below to read ours. Hopefully it will give you a slight chuckle, a warm heart, and a bit of encouragement.
2020 had it's fair share of challenges… and growth opportunities.
In May of 2020, we had the idea to host a small, simple event that would connect our exhibitor friends & family with DPMs and hopefully, would result in a small boost in sales for them, as well as an engaging event for DPMs to experience new products and services.
We never do anything half-way. No matter what is is, we put everything we've got into it. This project was no different. Our plan for a "simple" event soon evolved and we worked our tails off to design something unique. The PodiatryExpo, held in August 2020, was the result. The Expo was limited to only 19 exhibitors and just over 100 physicians. We had never done anything like this, we just knew we had to do something to help our exhibitor family during this time.
We wanted the virtual exhibit hall booths to be engaging and customizable, yet not overwhelming. There were many sleepless nights, long hours, successes and failures, but the end result produced overwhelming praise from both exhibitors and attendees.
After the Expo wrapped, we patted ourselves on the back and slept for 3 days. We had no idea of the impact the Expo would have on what we do.
Over the next several weeks, we received calls asking about the Expo. Some were from exhibitors asking how they missed it and if we were planning on doing another one. Some calls came from meeting planners asking how we pulled it off and if we might be interested in helping with their event.
We hesitated for a long time and said no to a few meetings because we kept telling ourselves, "This is not what we do. This was a simple event to help our friends."
In early November, the Florida Podiatric Medical Association came knocking at our door again asking us to consider partnering with them to produce their virtual exhibit hall. I was intimidated by such a large-scale event but Sarah kept telling me, "We got this."
Looking back, I can say with certainty that "We got this!"
We love to travel and are looking forward to the day the event industry gets back to "normal". However, until then, we will continue to work together, solving problems and filling gaps any way we can. I think we can all agree that even when in-person events return, we are looking at the necessity of a "hybrid" format for at least all of 2021. We believe it's a possibility that all events will have a virtual option, possibly forever.
To offer a sub-par virtual exhibit hall experience for our industry vendors would be a disservice. We owe it to them, for standing by associations and returning year after year, to offer the best experience we possibly can while we all work through this together.
I'll say it again, we never intended to develop a "virtual event platform" and "sell" it to meeting planners. Everything we've ever done began with the desire to help someone. That being said, who are we to say "no" to opportunity?
If you are frustrated with the virtual exhibit hall platform options available and find that they are either too boring or too expensive, we invite you to chat with us about your goals and how we may be able to help. You are welcome to ask any of the exhibitors we've had the pleasure of working with about their experience with our events.
Because of the amount of time and customization we put into each individual exhibitor booth, we can only take on one event at a time. We want to make sure everyone that works with us has the same, exceptional experience.
The PodiatryMeetings.com team now offers a Virtual Exhibit Hall Platform for your next virtual or hybrid podiatric conference.
Our fully customizable platform was designed to deliver valuable features that will give the attendee a feeling of truly visiting their favorite booths. Drawing on our experience as exhibitors and marketers, we offer bells and whistles that create/deliver [need another word for value/ROI] for the virtual exhibitors.
blah blah blah more words and features
Already convinced? Grab a time on our calendar so we can chat.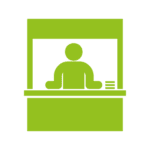 Custom Booth [these icons are placeholders]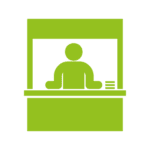 Company Contact Info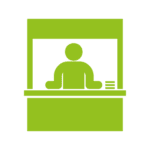 Downloadable Resource Area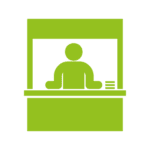 Featured Product Gallery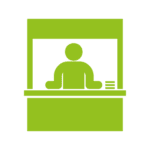 Lead & Visitor Capture & Reporting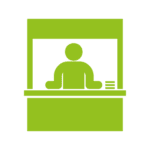 Dedicated Guidance, Support & More for Your Team and the Virtual Exhibitors
PodiatryExpo | August 2020
Watch a 30-second clip of the
PodiatryExpo Virtual Exhibit Hall. (August 2020)
"We really enjoyed your conference this past year and how you set it up. I'm wondering if you are hosting any conferences this year either for PodiatryMeetings or conducting on behalf of anyone else?"

-DOCSHOP PRO
"PodiatryExpo was the first virtual show of 2020 that we attended and with moving tradeshows virtual we weren't sure what to expect. Despite treading new water, Sarah and Ann did a great job with communicating how the show flowed and offered many ways that attendees were able to chat with exhibitors. I enjoyed that attendees were given options of chat features or a time window to enter a zoom call and get all of their questions answered. We were able to maximize our reach amongst the Podiatry community and received quick answers to any questions we had. 10/10 would recommend attending a virtual show that is hosted by PodiatryMeetings.com"

-AMERX HEALTH CARE
"I've had the pleasure of working with Sarah & Ann to create booth spaces for two virtual shows – the SAM 2021 Conference and the Podiatry Expo in 2020. In a time when our companies were shifted to a virtual world to reach potential and current customers at tradeshows, this team made the process feel attainable and even exciting. They provided a clean and beautiful platform which allowed us to create a virtual space that felt representative and directly in line with our brand. It gave us the unique ability to maintain the typical aesthetic standards that we strive to achieve at in-person tradeshows. In preparation, Sarah and Ann gave us everything we needed including detailed instructional guides with direct links, step-by-step video tutorials, and immediate response and assistance by email for anything that needed further clarification. Their communications were regular, without ever being overwhelming. From a vendor perspective, this team took wonderful care of us and it was obvious that balancing the needs of the tradeshow, physicians, and exhibitors is always top of mind for them. They do so effortlessly. We look forward to working with this team again in the future in virtual and in-person capacities."

-MARLINZ PHARMA
FPMA SAM2021 | January 2021
Watch a 1-Minute Booth
Demo Tour
of the SAM2021 Virtual Booth
"Sarah and Ann did a fantastic job with heading up the virtual FPMA SAM show. Having experienced various virtual shows that lacked useful tools it was nice to be able to log on to the FPMA SAM platform and have ease of access and visibility into my booth and real time updates of the visitors. Communication was simple and outlined in a user friendly way. I look forward to participating in more virtual shows that are hosted by PodiatryMeetings.com"

-AMERX HEALTH CARE
"The level of service from Ann and Sarah was phenomenal and far and away the biggest differentiator from all virtual medical conferences we attended. They offered a booth tour ahead of setup; were very responsive and knowledgeable; showed great empathy and a high level of awareness; and were excellent to work with. This show was well organized and executed and a great value for booth engagement and our brand awareness. We came away with this show with a ton of opportunity to continue conversations with medical pros. The platform allowed us to make a booth that was very clean and professional… meaningful engagement was higher that any virtual show we've attended. Ann and Sarah were a pleasure to work with and can't say enough about their level of support."

-HOKA ONE ONE
"I LOVE this platform by the way. By far the best I have worked with to date!"

-SAORSA
"Love the booth. I'm hoping you guys can get more conferences because it's the best I've seen for getting the doctor a good overall picture of what we can offer them. Thank you so much."

-NERVEREVERSE
Your Virtual Exhibitors Get:
A fully customizable virtual booth, designed by them, using one of our 3 templates

A fully branded microsite including their logos and colors

Space for 1-2 show specials

Space for the booth "rep" contact info

Resources & Downloads – up to 6 downloads, videos, or other tools

Featured Products – up to 6 featured products with images, descriptions and links

Contact forms with reporting

Guidance every step of the way

Optional Zoom links

And more! Our platform is fully customizable – we can add anything you want! The sky is the limit!
Are you also in need of a service to stream your educational content? We can help with that too!
To learn more, or discuss opportunities, grab a time on our calendar.
"Podiatry Meetings.com continues to provide an unsurpassed experience for virtual conferences.  In this "new normal", where events/organizations are struggling to figure out how to drive ROI for suppliers/exhibitors, Ann & Sarah have unlocked the formula.  The difference is an interactive platform that is easily navigated by customers but also customizable to align to the brand strategy of each exhibitor.  I applaud the level of support to the industry and the brands that count on the ability to have meaningful interactions with customers and prospects.  The dedication that Ann & Sarah exhibit is unbelievable and shows in their output!"

-POWERSTEP
"A+ for Ann & Sarah!"
-Kim from McClain Laboratories
WHO WE ARE
PodiatryMeetings.com was created and co-founded by Sarah Breymeier and Ann Dosen.  Both Sarah and Ann have spent nearly ten years in the podiatry industry, attending dozens upon dozens of podiatric meetings and tradeshows.
Through the years and events, we've made connections and have become colleagues with you – exhibitors, physicians, speakers, and meeting organizers/planners.  We value and appreciate all the experiences we've shared with this incredible industry – which is why we were inspired to create PodiatryMeetings.com!