Welcome to the Energia Medical Virtual Booth
Energia Medical brings new and innovative light therapy to healthcare practitioners and patients. These products reduce pain, increase circulation, relax muscles, and relieve pain and discomfort from arthritis.  Energia Medical is committed to providing quality products, on-going innovation and excellent customer service.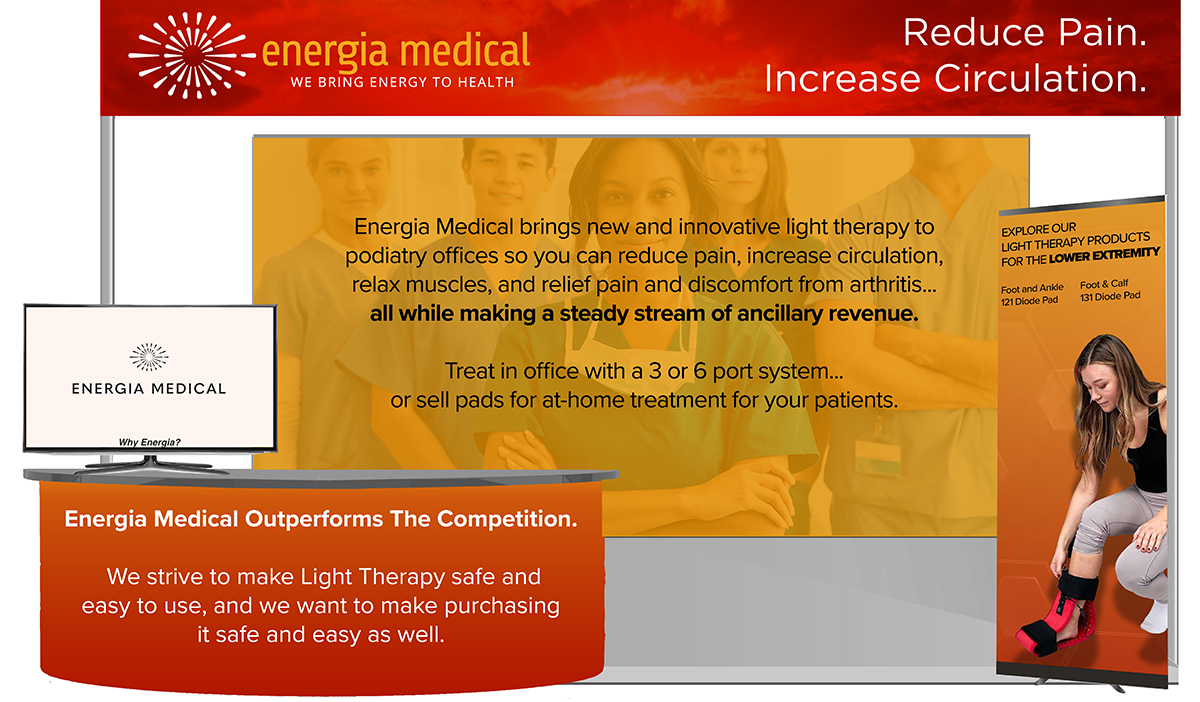 LEARN MORE ABOUT PROVIDING LIGHT THERAPY IN YOUR PRACTICE AT OUR OFFICAL WEBSITE
VIDEO: WHY ENERGIA (CLICK TO VIEW)
CLICK TO LEARN MORE ABOUT THE ENERGIA TEAM
CLICK TO EXPLORE OUR LOWER EXTREMITY PRODUCTS
The Benefits of Light Therapy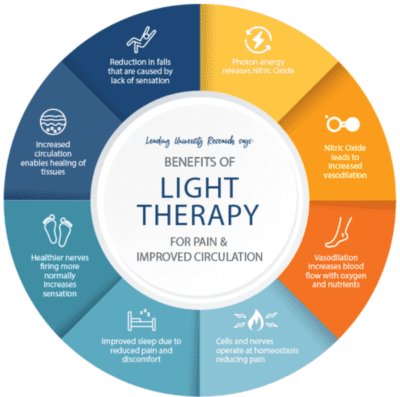 Energia is Bringing Energy to Health
LIGHT THERAPY FOR THE LOWER EXTREMITY
Foot and Ankle 122 Diode Pad
122 total LEDs – 70 infrared and 52 red.
Wavelengths are red (660nm) and infrared (850nm).
The pad features dual use design:
1) Use lengthwise along the calf and under the foot
2) Wrap around the top and bottom of foot and behind the ankle like a boot.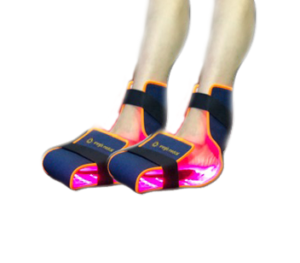 Foot and Calf 131 Diode Pad
Features 131 total LEDs – 83 infrared and 48 red.
Wavelengths are red (660nm) and infrared (850nm).
Typically, used on calf and bottom of foot. If the pad is reversed 180 degrees, it can be wrapped around the top and bottom of the foot.